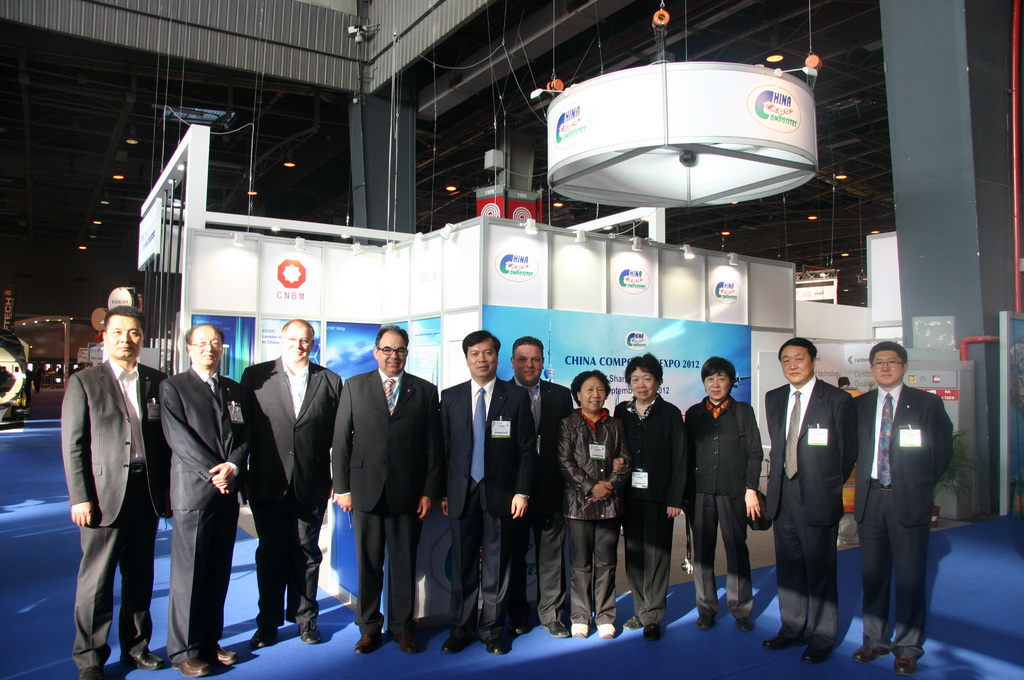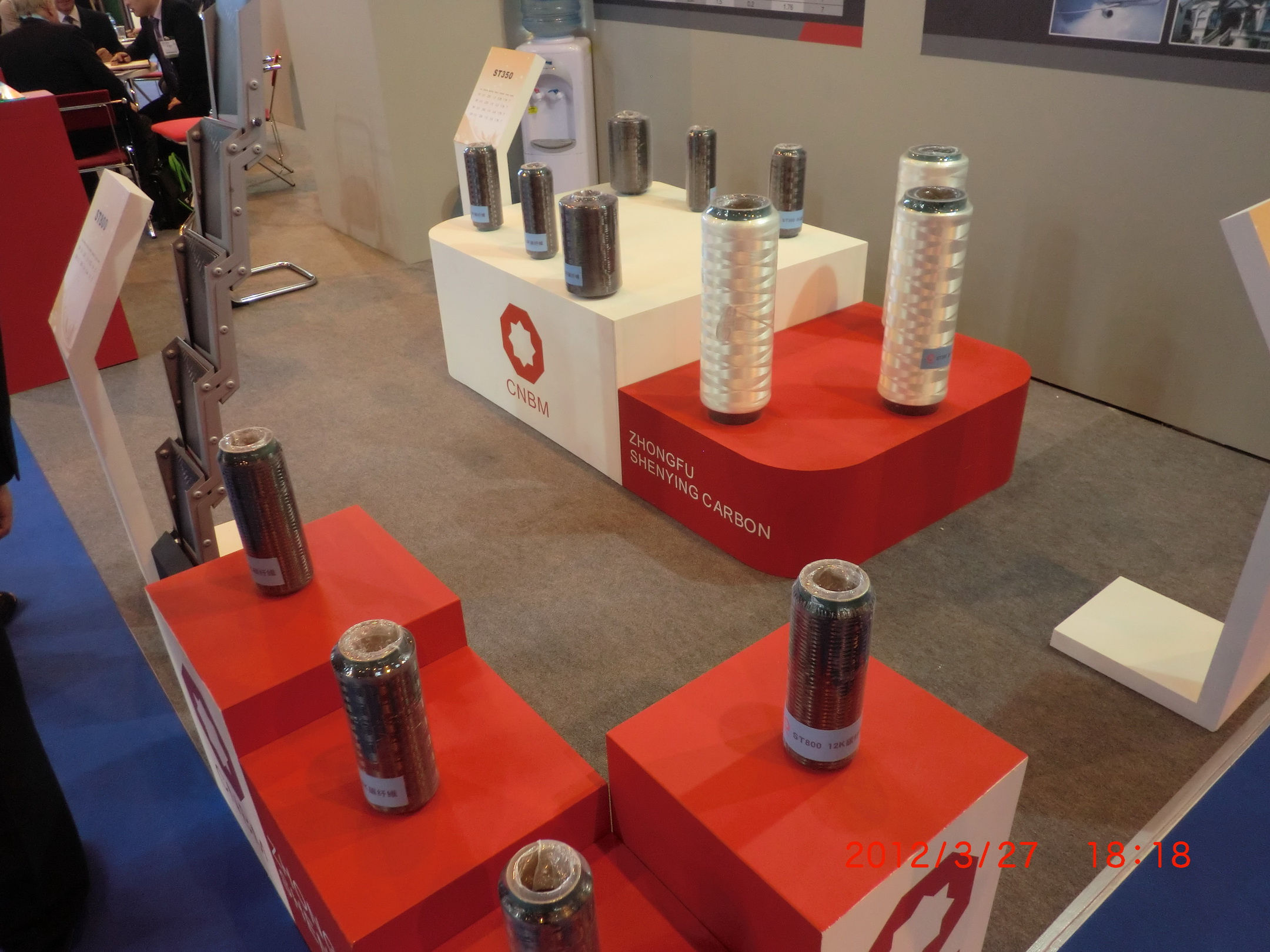 JEC Europe 2012, the biggest composite exhibition in the world, was grandly embracing its exhibitors and visitors in Porte de Versailles, Paris, France from March 27 to 29, 2012. Being the leading composite enterprise in China, China Composite Group Co., Ltd--also known as CCGC—attended the world event with a 63-square-meters booth, a historical biggest in size. CCGC has being exhibiting on the show since the year of 1995, for demonstrating its inspirations and innovations. One of its subsidiaries, Zhongfu Shenying Carbon Fiber Co., Ltd. also put itself under the spotlight by attracting visitors, especially those from Europe and the USA, to its own booth, which turned out to be a second success after that of last year. Involving itself into a bigger world market, Zhongfu Shenying has already left other domestic carbon fiber producers behind, whose minds are still troubled with project approval and stable output. This will allow Zhongfu Shenying to outstrip its competitors, expand its influence and pave the way for products upgrade in the future. The delegation of CCGC was led by Chairman Mr.Zhang Dingjin. Delegates include Vice General Manager Ms. Ren Guifang, Chief Engineerer Ms.Zhang Xiaoming, General Manager of Zhongfu Lianzhong Composite Group Co., Ltd. Mr. Qiao Guanghui and other technicians from CCGC's department of Enterprise management, Department of International Cooperation, SINOI and Zhongfu Shenying Carbon Fiber Co., Ltd.
JEC Europe 2012 is the 48th of this annual event. Being the most influential composite exhibition worldwide, it gathered more than 1,100 world-renowned enterprises, with an exhibition area of 48,500 sqm, the number of visitors reaching 25,000. The top five countries sending most enterprises are France (241), Germany (218), the USA (98), China (71) and the Britain (59).
JEC Innovation Awards Program 2012 collected the newest technological innovations in Europe and the USA, illustrating where the industry might go. Thirteen awards, classified as Aeronautics, Bio-composites, Construction, Industry, Materials, Process, Software, Sports & Leisure, Automotive, Railway, Wind energy and Special price, found their winners on the awarding ceremony. A comprehensive inspection on this world No.1 composite exhibition may leave us with self-reflection. These innovations are closely connected with industry application, behind which are thousands, rather than a two-digit number, of technicians' collective efforts. This huge R&D group of European and the USA enterprises is highly cooperative and efficient. Their joint efforts contribute to a fast industrialization of composite products. And this also explains why European composite industry remains prosperous, regardless of the severe debt crisis haunting on the European continent. This is where China's composite industry might gain beneficial experiences.