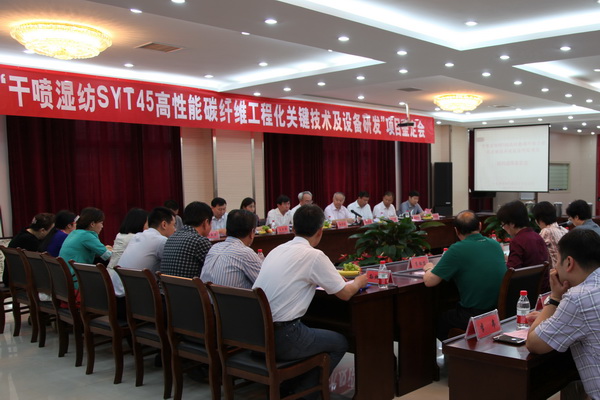 September 23, China National Textile and Apparel Council convened a meeting in Lianyungang, Jiangsu Province, to appraise Zhongfu Shenying's Dry-jet Wet Spinning Carbon Fiber Production Process and Equipment. A report from Zhongfu Shenying was delivered and accreditation was reached after discussion and assessment.
Dry-jet Wet Spinning is a process designed for PAN-based carbon fiber precursor, boasting for its high-efficiency, low cost and stable performance over Wet Spinning Process. More than 80% carbon fiber in the world are produced with this process but it was acquired only by a few companies, difficult to grasp. Zhongfu Shenying took two years since it launched a project in 2008 to develop its SYT 45 carbon fiber before it finally acquired this process.
Chairman of Lianyungang Yingyou Group, Zhang Guolian commented that it was a brand-new process and Zhongfu Shenying was the first in China to acquire it. It would surely help to produce high-quality carbon fiber suitable for such high-end applications as Aerospace, Nuclear Power, etc.
It is said ZhongFu Shenying's SYT45 (equivalent to Toray's T700) production line is under stable operation now, with an annual capacity of 2,500 tons. The new process and production line will greatly improve Zhongfu Shenying's production capacity and market competence.